Event Information
Date:
July 25th, 2022
Time:
9:00am - 3:00pm
Contact:
Aimee Elkins
Phone:
9208346845
Email: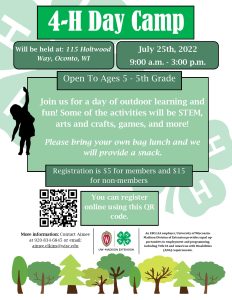 Come join us for a fun day at Holtwood Park in Oconto! The day will be filled with fun activities including: tie dying, STEM (science, technology, engineering, and math) activities, arts and crafts, games, and more!
-Open to ages 5 – 5th grade
-Registration is $5 for members and $15 for non-members
Scan this QR Code to Register Now!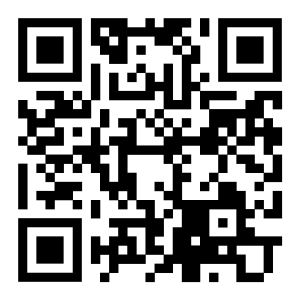 More Information: Contact Aimee at 920-834-6845 or email: aimee.elkins@wisc.edu
Event Location
400 Holtwood Way, Oconto, WI 54153